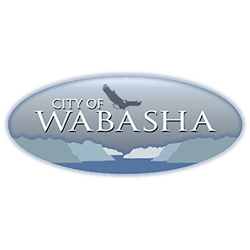 Project Description: City of Wabasha Riverfront Revitalization Project
Grant Amount: $138,434.00
Grant Number: B-22-CP-MN-0498
Organizations Authorized Representative:
Name: Caroline Gregerson
Title: City Administrator
Phone number: 651-560-4860/ 651-412-5553
Email address: cityadmin@wabasha.org
Project Narrative: The City of Wabasha and the National Eagle Center (the Center) plan to complete a Mississippi riverfront property redevelopment resulting in a world-class destination and enhanced community asset.  These improvements will invite residents and the community to connect with the Mississippi River, provide spaces for community and live eagle programming, provide a space to activate downtown Wabasha year-round, improved outdoor space for Eagles, and dockage that greets and welcome recreational boaters of the River.
The project will complete improvements to the riverfront in Wabasha for a larger dock, an amphitheater for outdoor eagle programming and community events, in addition to an improved Big Joe Alley, including streetscaping. This project will also create an outdoor plaza that includes staging for live eagle programming and other performances on a seasonal basis, views of and access to the river for residents and visitors. An accessible sidewalk with ramps and handrails will allow ADA access to seating and stage areas as well as the river walk.
The dockage improvements will create a welcoming access point to downtown for recreational boaters and riverboat tourists. It will enrich the community and visitors by providing more expansive dockage for larger boats and add space for additional boats greater than the maximum three boat dockage current provided and provide accessible space for fishing.
Big Joe Alley improvements will replace deteriorating pavers and allow for better stormwater and utility management. Big Jo Alley Improvements include grading, utility, and paving to realign the alley and elevate it to a public amenity. The project adds landscaping, decorative paving, and site furnishings.
Finally, there will also be improvements to the weathering yard- screened outdoor mews for the eagles and other resident birds.
Timeline: Project is underway with expected completion November 2022
Environmental Considerations: 
The ampitheater will be built in portions of the 100-year flood plain. Fill will be added so that it is out of the flood plain.
The dock expansion will occur in the wetlands (river). Since there is an existing dock and due to the nature of the project, it is estimated to have minimal impact on acquatic wildlife. A permit has been obtained from the DNR for the dock expansion.
There are no federally endangered species impacted by the projects. There are mussels of state-wide concern that will be moved when the dock is replaced.
Historically, there has been found to be contaminated soil near the project site due to the flour mill. However, the site was cleaned up during the original Eagle Center construction.
There are no other environmental concerns associated with this project.
To comment on proposed environmental impacts of this project, submit a comment in writing to Caroline Gregerson at cityadmin@wabasha.org by October 25, 2022.
To download review click here: https://www.wabasha.org/wp-content/uploads/heros-download-1665166679746.docx